08 July 2014
Brazen takes flight with Liberty e-cigs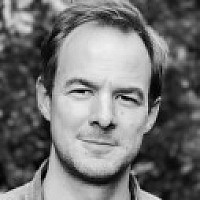 E-cigarettes company Liberty Flights has appointed Brazen to handle its national PR and content marketing account.
The Manchester agency - which recently rebranded - has been tasked with increasing national awareness of the Liberty Flights brand, with the brief spanning traditional and digital PR, news-making and media relations activity.
Founded in 2009 in Darwen, Lancashire, Liberty Flights produces over 40 premium XO e-liquids and a range of vaping devices and is a founding board member of ECITA, the official industry trade body.
Its head of marketing, Tom Forshaw, said: "In a hugely competitive market we wanted a PR and content marketing partner who was not only aware of the issues and unique political pressures surrounding vaping, but also had exceptional ideas for making Liberty Flights' premium British hallmark stand out from the crowd.
Brazen founder Nina Webb
"We found all that at Brazen, which is highly regarded for its multi-layered, multi-award-winning work."
Brazen founder Nina Webb added: "Liberty Flights is all about premium British products – something that is hugely important in an emerging market where consumer confidence is key.
"Vaping is a massively controversial issue right now and subject to a myriad of political pressures from numerous sources. But where some might see this as a distraction we at Brazen view it as an opportunity to differentiate Liberty Flights and their quality UK-made offer from the rest of the market."
Brazen's Liberty Flights team includes Brazen MD, Gary Bramwell, news and content editor, Adam Moss, senior account director Emma Trimble and account executive Hugh Thomas.
Other Brazen clients include Chewits, Ten Acre and Merlin Entertainments Group.