27 May 2014
Two more account directors for RMS PR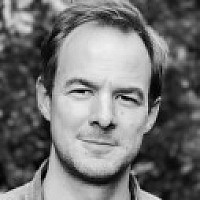 Altrincham-based RMS PR has appointed two new senior members of staff.
Richard Knowles, formerly of Midlands agency Connect PR, joins its business and professional services team as account director.
Kate Galloway and Richard Knowles
He's previously held PR roles with Lewis PR, CPL Training, Stoke City and Grovewood PR, working on accounts including Volkswagen UK, WD-40 and Renault.
Kate Galloway has also arrived to direct the property, construction and financial teams. An ex-broadcast journalist, Galloway moves from Newcastle agency Gardiner Richardson.
RMS PR managing director, Ruth Shearn, said: "We have now made three senior appointments since the turn of the year as the agency continues to grow at a fast pace.
"Our most recent recruitment drive took us outside of Manchester where we found two extremely talented and experienced account directors.
"Attracting PR professionals of the calibre of Kate and Richard demonstrates the direction RMS PR is heading and we fully expect to be welcoming even more recruits in the near future as we continue to add to our client roster."