12 May 2014
Revenues surge by 32% at DJS Research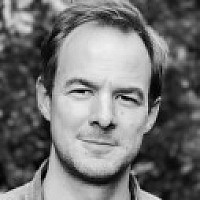 DJS Research saw revenues increase by 32% last year as it recorded a 12th consecutive year of growth.
The Stockport-based market research company grew annual revenues to £2.9m for the year to the end of April 2013.
Founders Danny and Ali Sims
Managing director Danny Sims, who set up the company with wife Ali in 2001, said: "To have 12 years of sustained growth is fantastic in itself, but to now have such a large growth year – one of the biggest by percentage in the market research industry as far as we can tell – is a testament to the continued commitment of our entire team to providing quality research services and to building quality relationships.
"We continue to recruit, we continue to grow, and we continue to develop new and innovative approaches to problems. I'd like to thank every single person who is part of DJS and contributes to what we do – and we look forward to another successful year in 2014!"
The agency has recently secured approved supplier status with organisations including the Electoral Commission and Meat Promotion Wales. Particularly strong growth sectors have included retail, utilities and education.
It's also recruiting across all departments as part of a "serious investment" in operations and staff.