19 May 2014
Co-op unveils new brand purpose as board endorses Myners reforms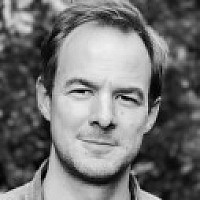 The Co-operative has unveiled a new brand purpose that the troubled group says signals a return to its "roots".
At a special general meeting at its Manchester HQ on Saturday, the Co-op's members voted unanimously to accept radical reforms put forward by Lord Myners in his report into the governance of the organisation.
And it has now revealed a new brand purpose entitled 'Championing a better way to do business for you and your communities', which was developed by the existing board, members and staff.
Lord Myners
The endorsement of Myners' reforms could also see marketing return to the group's board - only weeks after group marketing director Gill Barr was stood down - as the former City grandee criticised the board's lack of marketing expertise in his report.
Under the Myners reforms, the Co-op board will be significantly reduced in size. Currently made up of 15 elected lay representatives from its regional boards and five drawn from its independent societies, the new board would comprise an independent chair and six or seven non-executives plus two executives, all drawn from professional backgrounds.
A separate body, called the national membership council, would have about 50 members and would hold the board to account.
The group says that a board sub-committee will now work out how to implement the changes.
The Co-operative Group's new purpose:
Championing – It's part of our heritage, taking a stand, making a noise on a small number of social issues which are relevant to our businesses and our members lives
Better way of doing business – we need to be commercially successful, building a sustainable way of doing business that is mutually beneficial, recycling our success into strengthening communities. Continuing our ongoing commitment to ethical values and sourcing
For You – immediate and tangible benefits for our members and customers who are not yet members. Functional benefits - better prices; great quality; right location; excellent customer service; emotional benefit – feels good and feels right
Your Communities – enabling and strengthening communities, being locally relevant and reinforcing reasons why members and customers should be loyal to us