28 February 2014
Bugler Smith produces Vets4Pets commercial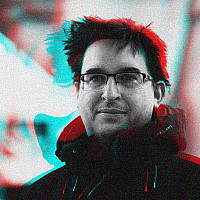 Bugler Smith has produced a television advert for Vets4Pets which will make its debut on ITV1 tonight.
The Cheshire-based agency shot the 30" commercial at 5 different locations around the country and it features real vets and nurses from the company's 250 practices.
Part of the Pets at Home group, it's the only company in its sector to advertise on television.
"We're really excited to see the new commercial on TV. We've come to expect fresh, creative ideas from Bugler Smith and this campaign perfectly captures the very essence of Vets4Pets. Our team really does live and breathe animals, so our vets and nurses are a great vehicle for communicating our message," said Gillian Hammond, head of brand marketing at Vets4Pets.
The advert will air during Coronation Street tonight and then run nationally until the end of March. It's part of a wider campaign, which will run online and offline.
"Having got under the skin of the brief, and carried out some initial research within Vets4Pets practices nationwide, the overwhelming and consistent theme from everyone we spoke to, was how they have a real passion for pets and making every difference they can," explained Lee Ashton, founder of Bugler Smith.
"This was key to our message, and felt it was really important to use their best brand ambassadors (their own vets and veterinary nurses) to introduce the brand to the public, to really demonstrate in a straight forward way what makes them different to other vet practices, and we're really pleased with the outcome."