31 January 2014
Works Ltd appoints Head of 3D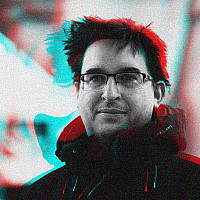 Andy Dawson has joined Works Ltd in Leeds as head of 3D.
The designer has previously worked on projects for Disney, CBeebies, Sky TV and the Discovery Channel and will be joining a department which creates motion graphics, VFX sequences and apps.
It comes as the creative agency celebrates it twenty fifth anniversary. Specialising in the sports sector, it recently opened an office in São Paulo and was singled out as "an outstanding example of a successful British SME, exporting design to South America."
"We have worked hard over the past 25 years to establish ourselves as a premier creative design agency, Consistently delivering on a global scale for some of the biggest sports federations in the world," stated CEO Roy Webber.
Over the last quarter of a century, Works Ltd has produced creative for 8 UEFA Champions League Finals, 4 UEFA Euro Championships, 5 World Cups and 6 World Championships.