02 December 2013
IronmongeryDirect brief for PR Agency One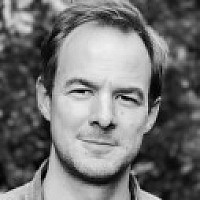 Manchester-based PR Agency One has been appointed by IronmongeryDirect to help grow its business and promote new products and services.
Ironmongery Direct boasts the UK's largest range of ironmongery and associated products, with over 14,500 items in stock, having started out as a single ironmonger's shop more than 40 years ago.
The Essex-based business enjoyed record results in 2012, with revenue up 22% to £18.1m and profit increasing by 37% to £1.3m.
PR Agency One will provide traditional and online PR, as well as looking to highlight its reputation for customer service.
Stuart Wilson, marketing director at IronmongeryDirect, said: "PR Agency One impressed us with their creative ideas, which we think will really resonate with our customers."
James Crawford, managing director at PR Agency One, added: "We're looking forward to working with IronmongeryDirect across a number of areas and will be using our expertise to benefit their business and help them become even more successful in years to come. Our campaign is creative and multichannel, while our SEO PR offering will underpin a creative trade press office function."
PR Agency One has also picked up recent briefs from Bidtech and Artmotion.