23 September 2013
The Market Creative unveils colourful campaign for jewellers Shipton & Co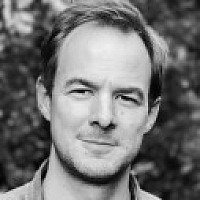 Manchester-based The Market Creative has been appointed to help Shipton & Co engage shoppers with its collection of fine jewellery.
Following a review of the jeweller's brand proposition, design and retail strategy, the specialist retail agency conceived the 'Colour your world' campaign, reflecting the origins of the gemstones.
An example of the campaign creative
The campaign's strapline and creative have been adopted throughout the business and will feature in the retail environment, online and across direct communications. Permanent post-of-sale and information materials have been developed to support the customer journey.
The campaign will run in stores nationwide from this month.
Sue Benson, managing director, said: "Each gemstone used in Shipton jewellery is handpicked by the owner who travels the world to source the finest gems on the market. The spectrum of colour in the collection is stunning and provided a focus for the campaign, which embraces brand personality, promotional messaging and information."
Matt Raynor, retail operations manager at Shipton & Co, added: "The Colour your world campaign reflects our expertise and product selection of unique gemstone jewellery, helping to explain our proposition. It brings to life the brilliance and vividity of colour in our gems while giving customers a peek into our world and a taste of what goes on behind the scenes to inspire and bring together a collection."
The Market Creative has also produced a seasonal point-of-sale campaign to support Shipton & Co's summer promotions.
The agency has recently been retained by Bovis Homes and also launched a new division for Sharps.