24 September 2013
Glasgows wins place on Network Rail events roster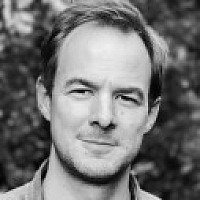 Lancashire events agency Glasgows has won a place on Network Rail's five-year event management framework following an tender process involving 200 companies.
Glagows was one of eight agencies to be shortlisted and made it through to the final four-agency roster following presentations in July.
Network Rail will spend up to £1.1m on event management in 2012/13, including events, conferences and award ceremonies across its businesses and routes throughout England, Wales and Scotland.
Paul Morey, Glasgows' joint MD, said: "This is fantastic news and reward for all the hard work we put into the tender process.
"We created three internal teams to prepare the tender response and look at the event scenarios presented by Network Rail.
"It's even more of an achievement discovering the news that the other companies have previously worked with Network Rail and that we are the only new appointment in an incredibly strong field."
Preston-based Glasgows, which was founded 25 years ago, has already completed events for the likes of Visit England and the NHS this year.