17 September 2013
Extra staff and space for B42 after "rapid" growth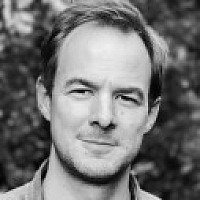 Wakefield-based B42 has increased staff count and office space as it responds to "rapid growth" since opening for business in March.
The full-service agency has appointed Abigail Holt as office manager while increasing office space with a view to accommodating a further four new employees.
Holt joins from Wilson Contracts and has previously worked in a PR role for Chicho.
MD Steve Browett
Total staff numbers at the agency is now up to six with plans to recruit another two before the end of the year.
Managing director Steve Browett said: "Since opening back in March we have seen the work coming in to us increase rapidly and we have been appointed onto some really exciting new projects. To help handle this and ensure we continue to offer the same quality service to our clients we have got Abi on board.
"Not only have we added an extra person onto the team but we have also doubled our office space to help us to continue to grow even further in the coming months."
B42 won the New Business of the Year category at the Wakefield District Business Awards held in May and has recently been appointed as PR agency for Halifax-based Shaw Metal Solutions.