31 May 2013
Vibe Republic rebrands as The Drawing Room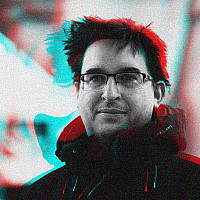 Design agency, Vibe Republic, has undergone a complete rebrand and is relaunching itself as multi-disciplinary agency, The Drawing Room.
Founded by Rob Flinn in 2009 and based at The Sharp Project since 2011, the company's clients include the San Carlo Group, Club La Santa and The Sharp Project itself.
"The name Vibe worked for us when we started out but as time has progressed and the quality and profile of our clients has increased tenfold, I felt the name no longer reflected the business and the direction I want to take the company in," explained Flinn.
"We've overhauled our entire brand, from our website to business cards and all additional collateral and believe that The Drawing Room conveys quality and style. The company has grown exponentially in recent years and I'm confident that this rebrand will help us continue to move in the right direction."
Flynn added that the relaunched agency would be offering brand, design, digital technology, moving image and interactive communication.