09 April 2013
PR Agency One hired by medical law specialists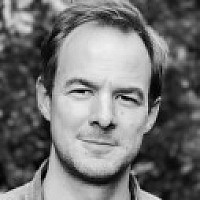 Manchester's PR Agency One has been hired by medical negligence law firm Fletchers Solicitors to deliver a comprehensive PR campaign as part of a wider national marketing strategy.
The agency has been tasked with running a national, regional and trade press office, alongside its SEO PR offering, with the aim of raising awareness of the expertise offered by Southport-based Fletchers.
James Crawford of PR Agency One
The PR agency will be working alongside London agencies Absorb Digital and Brand Advocate. The campaign will run across cinema, radio, online, outdoor and press and includes a 30-second film based on the personal experience of the firm's CEO, Ed Fletcher.
Fletcher severed his spinal cord in a motorbike accident in 1999 and believes that this experience helps shape everything his firm's support of others who have suffered life-altering accidents and injury.
He said: "As well as helping us to engage directly with our key markets and drive further enquiries, we required a PR agency that really understood our core values. There was instant chemistry with PR Agency One and they demonstrated a real understanding of our business and the industry that we operate within, so we're confident they will deliver fantastic results."
James Crawford, managing director at PR Agency One, added: "With recent legislation changes affecting the way law firms can gain new leads, it's important for Fletchers to raise its profile on all levels and engage with its market directly.
"As such, we're looking forward to applying our extensive PR and digital knowledge and expertise, and working in partnership with the other creative agencies, to support Fletchers in further growing and establishing its successful business."