16 April 2013
K2L takes the road to Wembley with MediaCo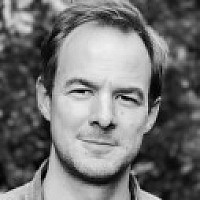 Salford agency K2L has designed a fully responsive new website for outdoor print and experiential advertising specialists MediaCo.
The new website showcases the commercial potential of the advertising assets owned by MediaCo Wembley around Wembley Stadium and Wembley Arena.
Wembley Stadium
Optimised for all platforms, the site includes case studies for some of the brands that have used some of the advertising opportunities on the stadium's façade.
Tony Hurst, of Manchester-based MediaCo, said: "We chose to work with K2L Marketing as they know us well. They understand our business and the potential that our out-of-home advertising at Wembley has.
"In www.mediacowembley.co.uk, they have created a website that truly reflects the impact these advertising opportunities can have on thousands of visitors to the iconic venues."
Lynda Lane, director at K2L, added: "This was a great project to work on, as the creative content we had to work with was impressive. The challenge was that we had to find a way to ensure it was illustrated online to achieve maximum impact to visitors.
"It was also a bit of a coup to have two North West companies working together on worked centred on an iconic London venue!"