28 March 2013
MumPanel launches first in depth survey of UK mums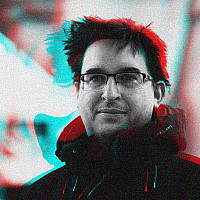 Warrington-based MumPanel has set up the Big Mum Opinion, the first ever in depth study of British mums to find out their views on the products and services offered to them by brands.
Launching this week, it will get the views of mums "in their natural environment, from the school gates to the parenting, toddler and children's clubs as well as online." It aims to speak to around 4000 mothers, with children between 0-18 and mums-to-be.
"The Big Mum Opinion is the first of its kind; a large-scale qualitative and quantitative investigation of mothers' purchasing attitudes and preferences in Britain," explained founder, Lynne Barcoe.
"This study goes way beyond number crunching and categorising mum types according to their household spend. We are going back to the school gates and the children's groups to hear mums' thoughts first-hand, and find out the real complexities of being a mum. Particularly, what that means when it comes to buying goods for themselves and their families," she said.
Barcoe set up the agency in 2009, having previously worked at SSL International as Durex senior brand manager and marketing consultant at The Co-operative Group.
"While brands now have more data at their fingertips and more touchpoints to connect with mums, it is not as helpful as it may seem on the face of it. Mums are telling us that brands are not always getting it right; we want to look at why this is and what they should be doing," she continued.
Head of marketing, Nicola Cooper Abbs added that firms have been recently relying on data gathered online, this she said was a red herring:
"We know most mums don't spend their lives online. This is creating a red herring for brands, as the opinions of mums are narrowed down to a small minority who are always online. We also see research that is much too biased on quantitative data and missing supportive in-depth qualitative data. So mums are labelled up and filed according to the box they ticked online."
MumPanel's clients include CBeebies, Kelloggs, Morrisons, Soreen, Organix and Pan Macmillan.