19 March 2013
Liquid develops online brand room for Warburtons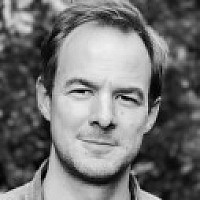 Liverpool-based marketing agency Liquid has finished work on an online brand room for Warburtons.
Warburtons Brand Room is an online portal which provides an overview of the brand, guidelines on how to represent the brand and an image library accessible upon approval for employees and agencies.
The innovation and product marketing team at Warburtons will be responsible for creating and managing the content, with the intention to drive consistency across all branded communications.
Approved and up to date content can be accessed and downloaded by Warburtons' 11 bakeries and over 4,000 employees.
Darren Littler, director of innovation at Bolton-based Warburtons, said: "After our recent rebrand in 2011, we were keen to adopt the new logo and branding across all our sites and give employees the correct guidelines on how to execute the brand.
"Liquid have developed an excellent live digital solution that can be constantly refreshed and it has had a very positive effect on the company."
Chris Mitchell, managing director of Liquid, added: "We love working with Warburtons and it was great to be able to provide a solution that enhances the overall running of their business."
Meanwhile, the bakery is rebranding its Baked Pitta Snacks range to Warburtons Escapes and has announced plans to grow its sales to £10m through brand extensions.
A £2m campaign will launch later this month to promote the revamp with the company looking to boost its share of the premium sharing snacking segment, which it claims is worth 29.2% of the snacks market.
Jonathan Warburton, chairman of Warburtons, said: "The investment in our already popular snacks range demonstrates our long-term commitment to the snacks market and to innovation and diversification as part of our five year growth plan. Focusing on new sectors allows us to reach new customers, while also complementing our core bakery range and the products that families across the UK know and love."