18 March 2013
DJS Research continues recruitment drive with Redfern appointment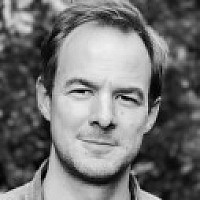 Gill Redfern has joined Stockport-based DJS Research as as research director.
Redfern's is the third senior appointment in a month at the agency, with Alexandre Tatry-Gautier and Paul Hylands joining as international business development manager and CATI manager respectively.
Gill Redfern
Redfern arrives with over 15 years' of experience in both qualitative and quantitative research and has worked with clients including Tesco, Matalan, Nestle and News International. She has been freelance since 2008 but prior to that had spells at Directions Research & Marketing and Nunwood.
Danny Sims, managing director, said: "Gill's arrival is a great step for DJS. We pride ourselves on the quality of our research and the only way to offer top level research is to have a first-rate team.
"Gill's skillset complements the experience of our present research directors perfectly, and her knowledge of qualitative research is second to none – she's a fantastic addition to our team."
The company has also taken on Jenny Traynor in a research support role, while Declan Whewell will assist with administration in the operations team.