05 February 2013
The Midland restaurants set for Ahoy rebrand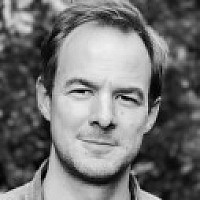 Landmark Manchester hotel The Midland has appointed Ahoy to conduct a rebrand of two of its restaurants, The French and The Colony.
The Manchester-based digital marketing agency will begin work immediately on fine dining restaurant The French, which is managed by two-Michelin-star chef Simon Rogan.
Work on The Colony will take place later in the year. The project will also encompass a launch campaign, new website and a digital marketing strategy.
Mike Magrane, general manager at QHotels-owned The Midland, said: "I'm really pleased to be working with Mark and his team at Ahoy again. I felt they really understood what we're trying to achieve with the rebrand, and have come up with some great ideas to support our vision for The French."
Mark Stringer, managing director at Ahoy, added: "We have always enjoyed a strong relationship with The Midland having previously worked with them on the redesign of their main brochure. These upcoming projects are extremely exciting avenues in the food and drink area, a sector that myself and the team really love working within.
"The Midland is a beautiful building and something Manchester can be proud of and these new editions will start to draw in a mix of younger and older people as well as ruffling a few feathers in the Manchester restaurant scene."