09 May 2017
Kelvin Mackenzie to leave The Sun in wake of Barkley column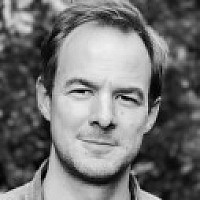 Former Sun editor Kelvin Mackenzie is to leave the paper in the wake of his controversial column about Everton footballer Ross Barkley.
The veteran journalist was originally suspended after comparing the player - who has a Nigerian grandfather - to a gorilla.
The paper subsequently apologised for the article, originally published on 14 April, and said it had been unaware of Barkley's heritage.
The Financial Times confirmed that the News UK-owned paper was now "negotiating exit terms" with Mackenzie, who had returned to The Sun as a columnist in January 2015.
Mackenzie was already a reviled figure on Merseyside as the editor behind the infamous "The Truth" front page after the Hillsborough disaster, which made various now disproven allegations about the behaviour of Liverpool fans.
His Barkley column had also contained suggestions that the only people in Liverpool who could earn as much as footballers were drug dealers.
Liverpool mayor Joe Anderson had called for Mackenzie to be sacked over the column, describing it as a "racial slur" and a "disgrace", and Everton had banned all of the paper's journalists from its stadium and training ground.
Mackenzie had denied allegations of racism, writing in his Spectator column: "The reality is that had I known of his family tree I would never have made the comparison, but since I am a columnist and not a researcher on Who Do You Think You Are? I didn't know, and have yet to meet anybody who did. Including the Sun sports editor."