02 October 2015
Points North: Dan Archibald, Digital Editor, Coronation Street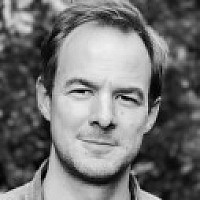 Each Friday, Points North gives a senior media figure a platform to air their views on a topical or relevant issue.
This week it's Dan Archibald, Digital Editor of Coronation Street. He singles out the soap's recent live episode as an example of how social media and traditional television can co-exist together. 
When I was younger, Coronation Street was always the show that I'd sit down with the family to watch and although I wasn't necessarily the target audience at the time, there is a brand familiarity and nostalgia which breeds from that kind of shared family viewing.
I couldn't tell you what storylines I sat watching every Sunday with my Nan in the 80s/early 90s, but the likes of Curly, Ken, Raquel and even Spider will always be a part of my television history.
Many people grew up with this kind of viewing experience. There's evidence that some move away from the shows they've watched (work life doesn't always allow you to be home in time for Corrie!) but as we settle down and have kids ourselves those old rituals start to creep back in and you soon find yourself staring down cobbled streets or across the Yorkshire Dales again, only this time you're the parent and it's your kids sat watching with you.
Although traditional television is built on this kind of 'legacy watching', nowadays shared family viewing is quietly being ever so slightly eroded - by On Demand viewing, social media and 101 other things to distract us on our 'little screens' - when do the whole family get to sit down and pay attention to the big screen in the corner of the room?
This is where I see the actual value of social media. If you're sat watching Corrie with your parents and a character takes a selfie in the show, then that selfie suddenly appears on your Twitter or Instagram, online 'habits' show us that you're going to pay attention to it and want to show it off.
When there's a big stunt on screen and suddenly your Facebook feed shows you a video on how it was made - it's pretty likely that we can tempt you to watch. It works both ways for us as well, the live feedback we get from millions of fans commenting, retweeting and sharing on a daily basis goes straight to the producers and writers, highlighting which characters and storylines are proving popular, even influencing where the show may go further down the line - for the first time ever the viewer can have a direct 'line' of influence on their favourite show.
Last week Coronation Street went live in the most spectacular fashion and it was paramount for us to find something unique to occupy the space on people's second-screens, ensuring we grabbed the 'small screen' audience's attention. The result was Coronation Street Live: Access All Areas.
Working with the production team and ITV2's Uncovered show we created a behind-the-scenes webcast to go out live, simultaneously with the episode. Digital producer Alan Toner spearheaded a groundbreaking live stream, which hid 11 cameras around every part of the MediaCityUK set in order to give our audience a true insight into what goes into creating a live drama.
Hosted by presenter Stephen Mulhern, we also asked our viewers to interact with the show via the webcast and for the first time in Coronation Street's history people at home could influence what they were seeing and hearing on screen in live time.
Through Facebook and Twitter, viewers in their thousands sent messages to appear on the blackboard in the Rovers Return, and chose the music played on the jukebox during the party scenes! The webcast along with the social media campaign served to complement and extend a fantastic piece of television, ensuring it remained a national talking point long after the episode had ended.
It seems slight, but amongst the marketing, the big stunts and all the engagement chatter that we do day-to-day on social media, it's great to see we're getting younger people to pay more attention whilst sharing and discussing what they're seeing online with viewers all over the UK and the world - and when they get to our age it will be their turn to sit watching Coronation Street celebrate another milestone with their kids!