Each Friday in The Wrap, one of the North's leading media and creative figures will be giving us their take on the news covered by Prolific North over the last seven days.
This week it's the turn of Owen Cotterell, Co-Founder and Director of Liverpool-based Mocha.
Sunday night seems a long time ago now, but settling down to watch the BAFTAs is one of those moments in the year when as a film maker, I get to look on with envy as the great and the good of our vibrant film industry gather and celebrate the world class screen talent that abounds our small island. The award of Outstanding British Film to Ken Loach's 'I, Daniel Blake' was my personal highlight of the night.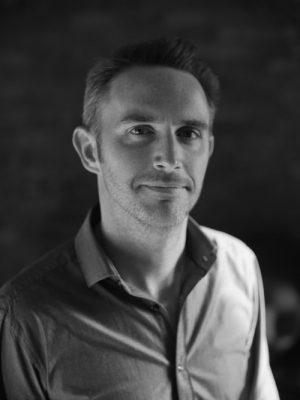 Loach's acceptance speech was, unsurprisingly, as political charged as the film itself, and I for one love him for it. But whatever your politics, one thing he said rung true for me and it absolutely underpins everything we believe in at Mocha: "Films can do many things, they can entertain, terrify, they can make us laugh and tell us something about the real world we live in." And with that, he nailed the raison d'être of filmmakers the world over. You can watch Loach's full speech here.
As a passionate Liverpool supporter, albeit a glory-seeking import from down south, I was heartened to read this week that LFC has made the decision to ban reporters from The Sun at Anfield and Melwood. I was a spotty, bewildered 10-year old kid watching on in 1989 and I remember well The Sun's front page in the aftermath of the disaster. It sickeningly ill-informed people's perception of the beautiful city I'm now proud to call home. I don't claim to have known people directly affected by Hillsborough – I'll leave that to the UKIP leader – but I can absolutely testify to the impact of The Sun's callous disregard for the truth that day on an already ignorant and mis-informed southern population – and they've never offered an apology worthy of the word.
Sticking with football, but on a much lighter note, I've got a lot of love for Umbro's latest online ad. The valentine's-themed promo starring West Ham's Michail Antonio is the fine work of Manchester agency LOVE, and put an ever-increasing smile on my face. Ken Loach is right – we're living in a world that's getting darker. So his assertion that film has the power to make us laugh is more important than ever. Thank you LOVE – keep spreading the smiles… and the love.
[related_story id="86465″]I was chuffed to see three of my creative and digital colleagues from Liverpool join the City Region's Digital and Creative Board this week. Amanda, Ian and Chelsea represent some of the most inspiring organisations in the city region (Amaze, Mando and Liverpool Girl Geeks respectively) so to have them influencing strategy at Local Enterprise Partnership level is fantastic news for our sector, not only in Liverpool but across the north.
And finally, I won't be invited back if I don't give a mention to Prolific North Live, day one of which I've just return home from at the time of writing. I was struck by the quality and diversity of the speakers. My highlights from day one – the evolution of Greater Manchester Police's social media strategy as told by Amanda Coleman, the drama showcase of Paul Abbott's No Offence and the invaluable Getting New Customers to a Yes with FORM's Sean Sankey. I hope everyone who has attended got as much out of Prolific North Live 2017 as we did.
To put yourself or somebody else forward for The Wrap, email david@prolificnorth.co.uk