24 August 2017
Wayne Hemingway to talk creativity at Cheshire event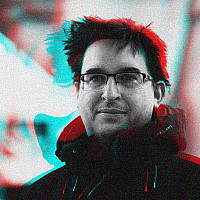 Renowned designer, Wayne Hemingway MBE, is to promote creative and digital collaboration in Cheshire.
The founder of the Red or Dead fashion label will be the keynote speaker at the Weave Town Talk event in Macclesfield.
Weave was established earlier this year, to help the 2000 creative businesses in Cheshire East through networking and training. It's part of the council's 'Shift' programme of digital activity.
"Cheshire East has a huge potential to create spaces for its creative and digital businesses to thrive, and also ensure that future development reflects local creativity; to summarise we need places for creatives and creatives for places," explained Hemingway.
Also talking at the event on September 7th is Allied London's Katie Popperwell
"We are delighted to welcome Wayne Hemingway to Cheshire East as part of the Weave Town Talks series of events. It is a fantastic opportunity to learn from his unrivalled experience in delivering creative and ground-breaking urban design projects," stated Councillor George Hayes, chairman of the Skills and Growth Company.
"The Weave Town Talks events have been designed to enable greater networking and collaboration across the creative and digital sectors in Cheshire East. I would encourage people to attend and find out more."