12 July 2017
Manchester Digital starts hunt for future software developers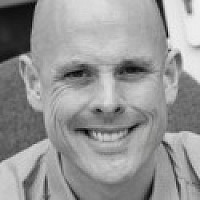 Manchester Digital has launched its Software Developer Apprenticeship Scheme, backed by top digital businesses including Rentalcars and Auto Trader.
There are 20 places available on the scheme and students from the region's schools and colleges are invited to apply.  The Level 4 Software Developer apprenticeship focuses on technical development through high-quality boot camps and also prioritises soft skills, communication and commercial awareness.
Katie Gallagher, MD of Manchester Digital, said: "Whether students want to work for a blue chip employer, a large corporate, or a tech start-up, the scheme has the support of a number of the region's top digital employers so there's lots to choose from. We're on the lookout for candidates with a real passion for development, coding and problem solving who want to play a role in developing the industry.
"The talent pipeline continues to be a top concern for the region's digital tech sector, with skills and talent still a key priority for us in the work we do. We hope that a focus on high quality apprenticeships will go some way towards helping us constrict the ongoing skills shortage that threatens to hamper future growth of the sector."
Assessment will take place between July and August this year, with apprentices due to start their roles in September. Those interested can apply here.