22 November 2016
Leeds agency's platform helps Pingu teach English around the world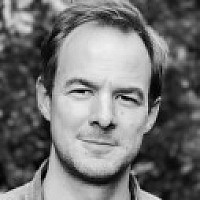 Children's TV character Pingu is set to help children around the world improve their English thanks to a project between Linguaphone and Leeds agency Elementary Digital.
Pingu's English is an interactive character-based learning experience aimed at three to eight year olds.
Based on the popular TV series, broadcast on 160 channels worldwide, Pingu's English provides children from a variety of backgrounds with an entertaining introduction to language learning through study packs, online learning and dedicated Pingu's English schools. It has recently launched its seventh Chinese school, in Bejing.
The Pingu site worked on by Elementary Digital
The project has been developed by Linguaphone Group in conjunction with leading experts in the field of child education acquisition. It will be used by schools, nurseries, and other early years providers, as well as parents and children at home.
Deborah Mondella, at Pingu's English, said: "Pingu's English recognises the importance of the Internet in modern education and teaching practices and has been designed to provide parents and educators with the resources they need whilst making learning fun and exciting for children.
"The courses provide songs, stories and games as children often learn better when they are having fun."
Andy Holland, founder and director of Elementary Digital, said: "Our team have really enjoyed working on this multilingual digital project for Pingu's English to design a platform that will give children the confidence to engage socially and educationally from a young age.
"It will be used to help children on a global level access a fundamental skill and connect and interact with other English learners online."
Pingu's English has three syllabus levels, each comprising 12 units with a minimum of 72 teaching hours per level, introducing children to reading, writing, listening and speaking.