03 August 2016
Wordpress cofounder and Robot Wars judge sign up to Wuthering Bytes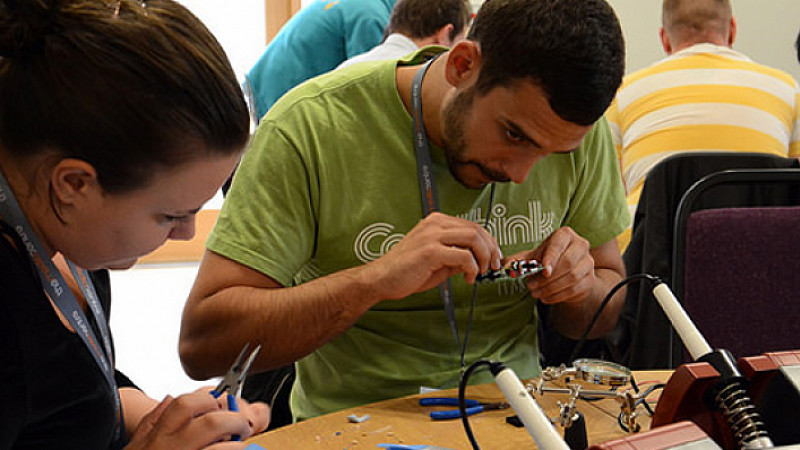 Tech festival, Wuthering Bytes returns to Hebden Bridge for its fourth year, in September.
The 10 day festival is attracting the likes of Wordpress co-founder, Mike Little; engineer and BBC Robot Wars judge, Dr Lucy  Rogers; Channel 4 tech journalist, Geoff White; and founder of the BBC Domesday Project, Andy Finney.
''Wuthering Bytes is a joyful festival, featuring technologies of all kinds and celebrating what they enable people to achieve. This year on the Festival Day there's an amazing mixture of science, software, dinosaurs, art, data and more, and I'm really looking forward to learning from the range of world class speakers," said compere, Dr Laura James.
"It's lovely to have the opportunity to meet a diverse range of smart people in a beautiful location, at such an inclusive, friendly and fun event, showcasing some of the most interesting uses of technology for everyone."
More than 70 talks, workshops and demonstrations will take place between 2nd and 11th September, with subjects ranging from smart cities and robot dinosaurs to mass spectrometry and mobile phone usage.
The festival will also play host to Open For Business, a one-day conference hosted by the BCS Open Source Specialist Group and Open Source Consortium. Attendees will hear from Wordpress' Mike Little and Maarten Ectors, vice president IoT at Canonical.