14 July 2015
Female entrepreneurs in the North get broadband boost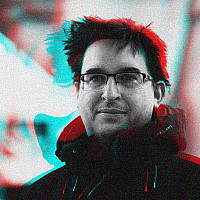 The recipients of a £1.1m fund have been announced today, to help female entrepreneurs access high speed broadband.
It's part of a series of measures announced in the Budget, to increase the amount of women in work and reduce the gender pay gap.
The cash will be split across 16 projects, including ones in South Yorkshire, West Yorkshire Greater Manchester and Cheshire, Durham and Northumberland.
In South Yorkshire, Click South Yorkshire will provide £67k to support up to 100 women from across the county as they develop, build and deliver their e-commerce business ideas.
The cash will also be used to develop a Click Together network for women in digital businesses.
"Research has shown that women often need specific help to get their enterprises off the ground and then to grow," explained Emma Jones, founder of Enterprise Nation, which will deliver Click South Yorkshire.
"Yet despite a rapid growth in female entrepreneurship, they are still less likely to be accepted for finance or seek out that vital support. This new initiative will target women and help them to build digital skills to understand how they can use technology to help their businesses thrive."
The initiative was originally announced by Minister for Women, Nicky Morgan in May last year.
"There are thousands of women running some amazing small businesses all over the UK but they still make up just a fifth of all small businesses," she said at the time.
"This fund will give women the practical help needed to get their businesses on-line and take advantage of superfast broadband. This will include online mentors, business clubs and training courses so that women all over the county can benefit from the kinds of help Campus for Mums is giving."