20 August 2014
Inquiry launched into North West charity fundraising for Syria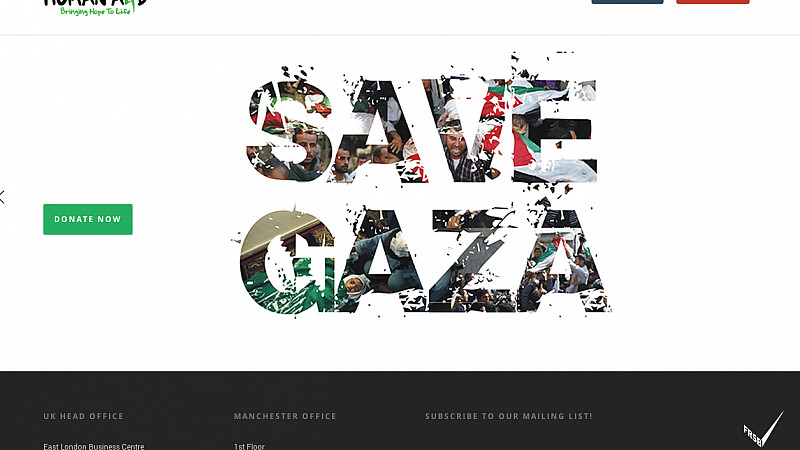 The Charity Commission has launched in inquiry into the charity Human Aid UK which has offices in Oldham and has been operating in Syria and Gaza.
The independent regulator of charities in England and Wales, opened a statutory inquiry into the charity but stressed that 'opening an inquiry is not in itself a finding of wrong doing.'
In a statement on its website, the Commission explained: "The purpose of an inquiry to examine issues in detail and investigate and establish the facts so that the regulator can ascertain whether there has been misconduct and mismanagement; establish the extent of the risk to the charity's property, beneficiaries or work; decide what action needs to be taken to resolve the serious concerns, if necessary using its legal powers to do so."
The inquiry will examine:
- the financial controls and management of the charity;
- whether or not the trustees have complied with and fulfilled their duties and responsibilities under charity law.
Posting on its own website, Human Aid UK said it had been co-operating with the Charity Commission, answering queries and addressing concerns for over 18 months now.
"Human Aid UK, has grown rapidly over the last two years as a result of public support for our work in Syria. The development of our organisation has also been taking place side by side. We have been putting in place policies, procedures, and implementing risk assessments and controls.
"The food, medical aid, and ambulances we have sent to the people of Syria, have helped immensely to relieve suffering and save lives. Our donors understand the importance of work we have been doing, and have continued to support us with their generous donations. We wish to re-assure them that there is no evidence of any wrong doing. Our work will continue whilst the inquiry goes on.
"We will co-operate with the Commission and are confident we will satisfactorily address all their concerns. We are however disappointed, but not surprised, that the Commission has chosen a Statutory Inquiry route rather than ongoing engagement, monitoring and action plan to address any genuine concerns it has.
"We are of the view that there is an active policy to restrict the work of charities in Syria, through continuous monitoring and investigations. We are sure that our donors understand this, and would expect us to continue supporting the people of Syria."
The Commission will eventually publish a report detailing what issues the inquiry looked at, what actions were undertaken as part of the inquiry and what the outcomes were.