21 August 2017
Leeds' Brawl wins social media contract with global tech firm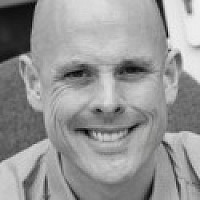 Leeds content agency Brawl has been appointed by global technology business Genesys.
The Genesys PureCloud platform allows SMEs to manage their customer relationships on the phone, online or social media.
Brawl's campaign will target SMEs through paid and earned activity across LinkedIn, Twitter and Facebook.
Melissa Cowdry of Genesys said: "Brawl took a rigorous approach to understanding the audience and developed some simple but effective creative that brings the PureCloud product to life and conveys its benefits."
Brawl MD Martin Jones added: "We wanted to connect SMEs with the Genesys PureCloud platform. The technology brings huge benefits in terms of functionality and scalability and the creative needed to bring this to life in a relatable way."
Brawl operates internationally from offices in Leeds and London for clients that include Superdrug, Silver Cross and Whittard of Chelsea.