24 May 2017
Altrincham PR manager Martyn Hett confirmed dead after Arena bombing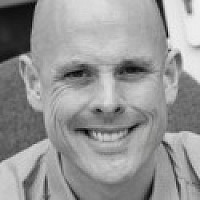 Altrincham PR manager Martyn Hett is the 10th person to have been confirmed dead following the Manchester Arena bomb attack on Monday night.
The 29-year-old's partner Russell Hayward tweeted the tragic news this morning, writing: "We got the news last night that our wonderful, iconic and beautiful Martyn didn't survive. He left the world exactly how he lived, centre of attention. I'm in a really bad way so please forgive if I don't reply.
"Thankfully I have his wonderful and amazing friends to keep each other strong. I love you Martyn. I always will".
Hett, who lived in Stockport, was a digital manager for Rumpus PR in Altrincham and had made numerous television appearances, on shows including Come Dine with me and Good Morning Britain.
He was last seen getting a drink from the bar at the Arena at about 10 past 10 on Monday and tweeted: "When you sneak out for a toilet break on the Macy Gray song and the entire arena had the same idea."
This morning his brother Dan Hett tweeted: "They found my brother last night. We are heartbroken."
Rumpus PR issued a statement on their website reading: "Martyn loved life, he celebrated it every day and packed it to the brim with his passions.
"He taught us so much about seizing opportunities and rejoicing in everything life could offer no matter how small: a birthday, a great moment at work, a celebrity follower, he made them special, now we know why.
"He was taken from this world too soon, by forces we will never truly understand.  Our heartache goes out to his family and friends, we will miss him. RIP Martyn."
For once words fail us @martynhett taken from us rip beloved friend

— RUMPUS (@RumpusPR) May 24, 2017
Tributes from friends have been pouring in in the short time since his death was announced.
One wrote: "I've never met someone who lived their life as fully as he did, he was fearless and confident in such an inspiring way."
His step-mother, Kathryn Hett, 59,  had told the Sun that the family were "devastated" after being unable to get hold of Martyn.
"He was due to go to America tomorrow for two months for the holiday of a lifetime," she said. "So he's been having lots of parties with family and friends. We saw him on Friday night.
"He's got so many friends, he has a huge network. If he was safe he would have made an attempt to get in touch with somebody."
Today, one of his biggest idols also paid tribute to her "super fan".
I was a little dubious about Martyn's recent bold social media move, but it worked. pic.twitter.com/cPi0sCKQ2b

— Dan Hett (@danhett) May 25, 2017