13 April 2017
The Landing launches mentoring scheme to scale up tech firms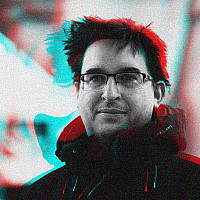 The Landing at MediaCityUK has announced some of the partners which will be backing its new co-working space, Launch.
Created to support fast-growing tech scale-ups, companies will be able to draw on the expertise from 20 professionals, including legal, digital and business planning.
They will share skills and knowledge via a series of regular workshops, masterclasses, drop-in clinics and mentoring.
"When we were planning Launch last year we went out and asked scale-up companies and tech entrepreneurs what they needed from a co-working environment, beyond just a well-designed space to do business from with great amenities and connectivity," explained Maya Dibley, head of programmes and partnerships at The Landing.
"They told us having access to the best, and most current, commercial advice and professional support across a wide range of disciplines and services was a key driver for growth, and that often they faced barriers which were inter-related, so having one advisor in one sector was often not much help. That's why we've worked hard to recruit a high-quality mix of skills and experience for this initiative."
Companies signed up to be mentors include: Brabners, Slater Gordon, Risk Box, Burton Beavan, Barclays, Crowdcube, Accelerated Digital Ventures (ADV), CLOS Consultancy, There Be Giants, The Sales Way, Digital Media Stream, Galibier PR, Auburn Rose, Complete Resourcing, Amazon Web Services and Vespertec.
The Landing hopes that several additional consultants will join its advisory network, to focus on new technology, including Virtual and Augmented Reality, the Internet of Things and HealthTech.
"We were delighted to have been asked by The Landing to join this amazing network of advisers and specialists. We are all committed to supporting early-stage businesses in the North West, as that benefits all of us as part of a thriving regional economy," explained Steve Kuncewicz, a principal lawyer at Slater Gordon who specialises in media and IP.
"Clearly, we also all hope that as and when some of these fledgling businesses start to grow we will get the opportunity to work with them on a more regular and retained basis, but primarily we think it's simply good business to offer advice and guidance to innovative and ambitious companies looking to scale-up."
In addition to the business advice network companies which qualify to be based at the Launch co-working space also get access to its UX testing labs and the Eagle Lab Maker Studio (which is sponsored by Barclays).