15 March 2017
Manchester's first cybersecurity conference to tackle 'biggest threat'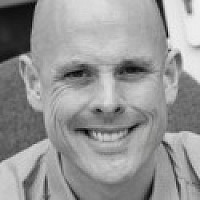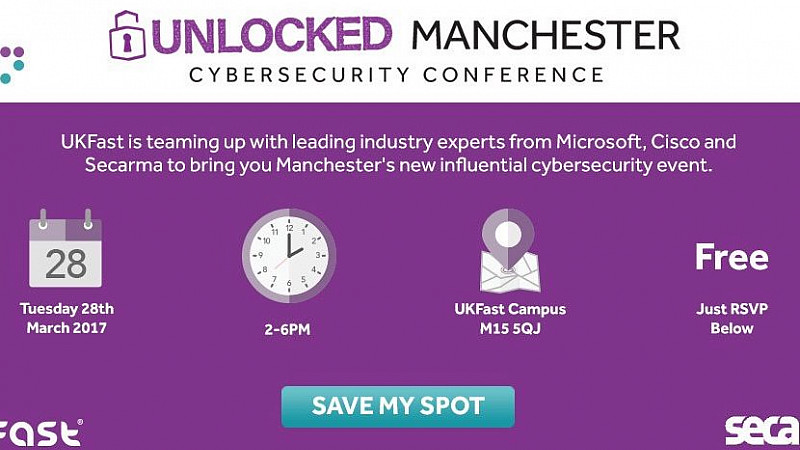 Manchester's first cybersecurity conference will see some of biggest names in the industry converge to tackle one of the most urgent threats faced by businesses.
Unlocked Manchester is the first event of its kind in the city, featuring live ethical hacking demonstrations showcasing the 'Five Ways Hackers Strike'. The event also includes expert speakers and panel discussions on ransomware, DDoS attacks, AI and the Internet of Things, as well as the future of security.
The free event, which takes place on 28th March in the purpose-built, 250-seater event space at UKFast Campus in Manchester, features some of the industry's leading names.
Award-winning security blogger and computer security analyst Graham Cluley and Terry Greer-King, Director of Cyber Security at Cisco, are confirmed as keynote speakers, with Justin Joyce, IT and cybersecurity specialist at Lloyds Bank, and Lawrence Jones MBE, CEO of UKFast and Secarma, also joining the line-up.
Jones said: "Understanding online security isn't just important for tech companies. It's a crucial part of any business nowadays. The world of cybersecurity is changing constantly and understanding the risks your business runs is the first step to dealing with them.
"There is a huge appetite from businesses to learn more about cybersecurity and it's a need that's not really being catered for in the region at the moment. We're addressing that need with Unlocked Manchester."
The event launches as demand for cybersecurity services skyrockets in response to growing cyber threats and increasing awareness from UK businesses. Organisations face the prospect of severely increased fines for security failings, following the introduction of the General Data Protection Regulation (GDPR).
All attendees will all be offered a free vulnerability scan, to test their business's online infrastructure for vulnerabilities.
The event takes place at UKFast Campus, Birley Fields, Manchester from 2pm to 6pm on Tuesday 28th March.