21 February 2017
Yorkshire agency handed SEO and PPC brief by leading office supplies company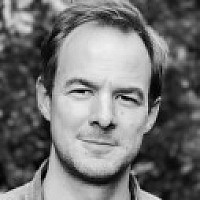 Hull-based Summit has been handed a PPC and SEO brief by Euroffice Group, the UK's leading online office supplies company.
Following a competitive pitch, the Summit team will be responsible for strengthening Euroffice Group's paid search strategy across its two UK brands Euroffice and UK Office Direct, as well as Euroffice Italy.
Summit will work with Euroffice Group to increase the company's visibility through technical search engine optimisation support and content strategy development, as well as maximising revenues.
Hedley Aylott, CEO and co-founder of Summit, said: "Euroffice has a strong track record and ambitious plans and Summit will help the business think differently about its approach to retail, in order to build a measurable impact on sales. Using our online retail experience and specialised technology, we are confident that we can help Euroffice achieve its ambitious plans for further growth."
Launched in 2000, Summit has grown to over 160 employees and now turns over in excess of £47million per year, working with clients including Argos, Reckitt Benckiser, Selfridges, Homebase and Carpetright. In September, it was acquired by TCC Global.
Neil Tinegate, COO at Euroffice, added: "We're big on innovation at Euroffice and as the group continues to grow we were looking for a like-minded partner to help us define a new approach to paid search and help us unlock further sales.
"Being rooted in technology ourselves, we were particularly impressed by the capability of Forecaster (Summit's marketing intelligence platform) to retune our digital marketing in response to our customer insights, and the potential it holds to improve our return on investment."