13 September 2016
Leeds agency SteadyGo wins Hallmark Cards contract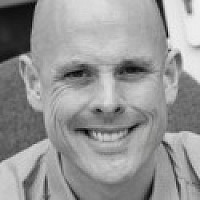 Hallmark Cards have chosen Leeds agency SteadyGo as their design and development partner.
The decision follows a competitive pitching process by the company to find a local agency to expand their range of UK websites.
SteadyGo will work on refreshing the current Hallmark website, with a redesign focused on improved messaging, content management and mobile functionality.
It is scheduled to go live in late September.
SteadyGo Director Tom Wade said: "We are delighted to be working with Hallmark and see this as a key partnership for our agency.
"It is exciting to work with their internal, predominantly offline-focused design teams to create an online presence that truly represents the effort and quality they put into their products."
Working with Hallmark is the latest success for the four-year-old boutique agency, which recently expanded its team by bringing in Digital Marketing Manager James Armstrong.
He joins the 12-strong agency after previously working at TwentySix Digital and Search Labs.