12 July 2016
UKFast to sponsor Sale Sharks again in largest deal in club's history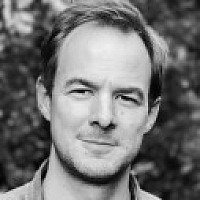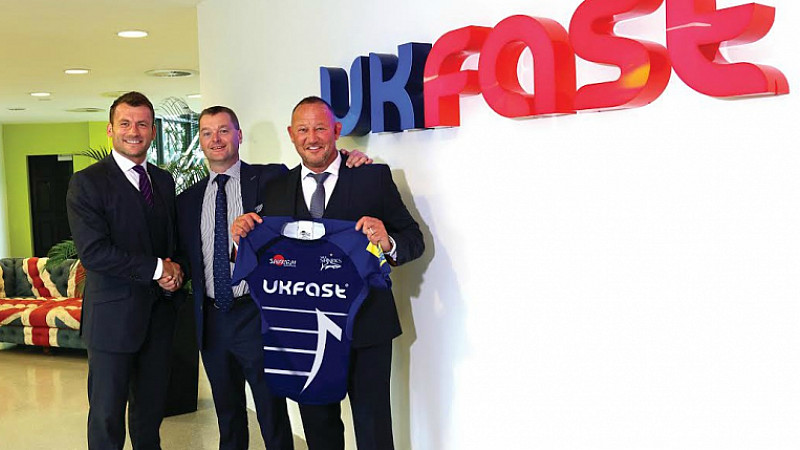 UKFast is to return as shirt sponsor of Sale Sharks in what is the largest deal in the history of the Aviva Premiership club.
The undisclosed seven-figure deal sees the Manchester hosting firm return after a five-year break, having sponsored the team between 2000 and 2010.
That deal ended when CEO Lawrence Jones MBE, who had played a key role in growing the fan base at Edgeley Park to over 10,000, pulled out following the departure of senior players including fly-half Charlie Hodgson.
Jones said: "I am delighted to join The Sharks once again. I remember the first day I wedged my foot in the door of their portacabin at Heywood Road in 2000. They had a good laugh after I predicted their fans would one day use the internet for tickets and news!
"It was a great relationship; we couldn't afford to give money so we invested huge amounts of our time and we built technology that helped the club fill the stadium."
News of the sponsorship deal follows last month's takeover of the club and the departure of long-term owner Brian Kennedy.
Sale Sharks have since boosted their squad with a host of new star signings, including ex-Wales international Mike Phillips and Halani Aulika, who joins the club from London Irish.
Jones said: "This partnership is more than a logo on a shirt. UKFast has been associated with Sale Sharks for more than a decade. It's a club that is incredibly close to my heart and I can't wait to contribute to its success."
Sale Sharks' commercial director, Mark Cueto, who retired last year after a 15 year stint at the club, said: "I knew we needed Lawrence and UKFast back. He eats, breathes and sleeps rugby. He was much more than just a sponsor. He has already helped us secure a number of other high-profile businesses to the mix and the energy he brings is infectious. I can already feel the momentum gathering."
UKFast achieved turnover of £34.3 million in 2015 and is on target for £40m this year.