03 June 2016
Wanted: A senior sales figure to join the Prolific North team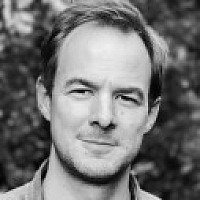 A rare opportunity has come up to join the Prolific North team.
On the back of the huge success of our inaugural expo in February - Prolific North Live - we're now looking for a senior sales figure to take ownership of a major new expo we will be running in autumn 2017.
This brand new event - which will be announced later this year - will be the first of its type in the North and a major addition to the region's digital calendar. A number of commercial partners are already in place.
The successful candidate will have proven B2B experience of selling products and services to one or more of tech, digital, eCommerce and innovative marketing services.
Up to £60,000 is on offer, a reflection of the importance of the role, and interested candidates can apply through this link here.
Prolific North is one of the fastest-growing publishing/media companies in the UK, and this is a fantastic opportunity to play a key role in the next stage of its development.
Here are the video highlights of the Prolific North Live expo, held in February: