14 June 2016
M&A Week Day 2: Northern creative companies acquired between 2010 and 2016 (part 2)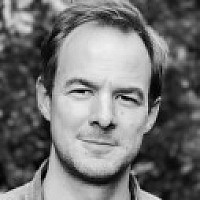 Yesterday we launched our week-long focus on mergers and acquisitions in the creative North.
Our exclusive piece of research, conducted by Zephyr in association with Knight Corporate Finance and Clarion Solicitors, brings together the deals to have taken place in the wider creative sector in the North over the past five or so years.
Tomorrow we will detail the Northern-based companies who have bought companies outside the North, while later in the week we'll look at the VC, business angel and other deals.
But today we continue our look at the deals involving Northern companies who have been acquired - you can see Part One here.
Partners
Our partners for the M&A Week initiative:
Knight Corporate Finance was founded by Adam Zoldan and Paul Billingham in December 2008 with the specific aim of advising businesses and entrepreneurs in the telecommunications, media and technology (TMT) sector. Both founders spent long periods of their careers in senior commercial and operational roles in the sector and bring a unique level of experience to transactions based on genuine industry knowledge.
Knight advises its clients on Strategy, Funding, Acquisition and Exit, and has completed over 70 transactions establishing itself as one of the leading corporate finance boutiques in its sector. The business has a team of nine professionals with offices in London and Warrington.
Clarion, a Leeds-headquartered law firm, has brought together a team of highly rated lawyers, many from national and international law firms, who work without the restrictions and cost implications associated with international legal practices.

It is widely recognised for its expertise and dynamic handling of sensitive, high profile and complex situations in the UK and internationally.
Northern creative companies acquired between 2010 and 2016 (Part 2, Part 1 here)
Date
Target name
Location
Subsector
Deal value
mil GBP
Deal type
Acquiror name
26/02/2013
LBM Holdings Ltd
Altrincham
Digital services
29.0
Acquisition 100%
Stream Global Services Inc
25/03/2013
Acorn Web Offset Ltd
Normanton
Printing
n.a.
Management buy-out 100%
MBO Team - United Kingdom
31/03/2013
Group A Ltd
Newcastle Upon Tyne
Digital Services
n.a.
Acquisition 100%
LF Europe Ltd
03/04/2013
Fishawack Ltd
Knutsford
Marketing & Communications
13.00
Institutional buy-out unknown majority stake %
Growth Capital Partners LLP
16/04/2013
Active Win Media Ltd
Manchester
Marketing & Communications
n.a.
Minority stake unknown %
Mr Fred and Peter Done
17/04/2013
Campbell Automotive Ltd
Skelmersdale
Marketing & Communications
n.a.
Acquisition 100%
Road Transport Media Ltd
24/04/2013
Starfish 360 Ltd
Wilmslow
Marketing & Communications
0.22
Minority stake
Enterprise Ventures Ltd
29/04/2013
Peppermint Digital Ltd
Altrincham
Marketing & Communications
n.a.
Merger 100%
Peppermint PR Ltd
23/05/2013
Concept PR, Edian Consulting Ltd
Liverpool
Digital Services
n.a.
Acquisition
Kenyon Fraser Ltd
30/06/2013
Eclipse Marketing Ltd
Leeds
Marketing & Communications
n.a.
Acquisition 100%
Stericycle Inc.
15/07/2013
York Mailing (Holdings) Ltd
Leeds
Printing
10.00
Minority stake unknown %
Business Growth Fund plc
22/07/2013
Mere PR Ltd
Altrincham
Marketing & Communications
n.a.
Acquisition 100%
BJL Group Ltd
05/08/2013
Branded Reality Ltd
Manchester
Marketing & Communications
n.a.
Minority stake unknown %
AXM Venture Capital Ltd
08/08/2013
Works The Complete Design Facility Ltd, The
Leeds
Marketing & Communications
0.40
Minority stake 30%
Concha plc
09/08/2013
WA Smith (Leeds) Ltd
Leeds
Printing
6.75
Acquisition 100%
York Mailing Ltd
20/08/2013
Horner Brothers Print Group Ltd
Leeds
Printing
n.a.
Acquisition 100%
Paragon Group UK Ltd
17/09/2013
Systems Labelling Ltd
Deeside
Printing
n.a.
Acquisition 100%
Americk (NI) Ltd
17/09/2013
GDA Creative Marketing Ltd
Barnsley
Printing
n.a.
Management buy-out 52%
Mr Alistair Farrant, Mr Jem Hager
20/09/2013
Datagraphic Ltd
Chesterfield
Printing
n.a.
Acquisition 100%
Prolog Print Media Ltd
30/09/2013
St Ives Direct Bradford Ltd
Manchester
Printing
8.00
Acquisition 100%
Cogent B2B Ltd
17/10/2013
Megahertz Broadcast Systems Ltd
Leeds
TV production
n.a.
Acquisition
OKNO-TV (UK) Limited
17/10/2013
Eskimo Creative Ltd
Nottingham
Marketing & Communications
n.a.
Acquisition 100%
RetroFuzz Ltd
21/10/2013
Travel Entertainment Group Equity Ltd
Manchester
TV production
22.26*
Acquisition 100%
Global Eagle Entertainment Inc.
01/11/2013
Learning at Work Ltd
Bishop Auckland
Publishing
n.a.
Acquisition 100%
Learning Curve (JAA) Ltd
05/11/2013
IWORX PR Ltd
Manchester
Marketing & Communications
n.a.
Acquisition 100%
DS Emotion Ltd
12/11/2013
Signman Designs Ltd
Rotherham
Digital Services
n.a.
Acquisition 50%
Gala Tent Ltd
02/12/2013
Through Creative Ltd
Macclesfield
Digital Services
n.a.
Acquisition 100%
Williams & Crosby Ltd
03/12/2013
Granby Marketing Services Ltd
Blackburn
Marketing & Communications
3.80
Management buy-out unknown majority stake %
MBO Team
05/12/2013
Red Production Company Ltd
Salford
TV production
30.00
Acquisition unknown majority stake %
StudioCanal SA
16/01/2014
School Diaries Ltd
Stockton-on-Tees
Publishing
n.a.
Acquisition 100%
AlphaGraphics North East
20/01/2014
May Fifteen Ltd
Carlisle
Marketing & Communications
n.a.
Acquisition 100%
Ms Helen MacKenzie
21/01/2014
Recommended Hotels Ltd
Chesterfield
Marketing & Communications
n.a.
Acquisition 100%
Cultuzz Digital Media GmbH
12/02/2014
Write Angle PR & Marketing Ltd, The
Chorley
Marketing & Communications
n.a.
Acquisition unknown majority stake %
Ms Judith McMath
24/02/2014
Coolpink Ltd's business and assets
Leeds
Digital services
n.a.
Acquisition 100%
Blue Logic Computer Systems Ltd
28/02/2014
Trader Media Group Ltd
Manchester
Marketing & Communications
700.00*
Institutional buy-out 50.1%
Apax Partners LLP
05/03/2014
Press Ahead (Media Marketing & Communications) Ltd
Sunderland
Marketing & Communications
n.a.
Management buy-out 100%
MBO Team - United Kingdom
11/03/2014
Reproworld Ltd
Leeds
Printing
n.a.
Acquisition 100%
ARC-UK Technologies Ltd
18/03/2014
Epiphany Solutions Ltd
Sheffield
Digital Services
18.00*
Acquisition 100%
Jaywing plc
09/04/2014
Addo Printing Ltd
Leeds
Printing
n.a.
Acquisition 100%
HillPrint Media Ltd
28/04/2014
Jacaranda Productions Ltd
Leeds
TV production
1.50
Acquisition 100%
Communisis plc
06/05/2014
Fat Media Ltd
Lancaster
Digital Services
n.a.
Acquisition 100%
Netfonics Holdings Ltd
12/05/2014
Artemis Media Profile Ltd
Birkenhead
Marketing & Communications
n.a.
Merger 100%
Mason Media Ltd
04/06/2014
Fresh Approach (UK) Ltd
Cheadle
Marketing & Communications
n.a.
Management buy-out 100%
Newco
09/06/2014
Arteb Printing Ltd
St Helens
Printing
n.a.
Acquisition 100%
Uni Packaging SAS
19/06/2014
Rectangle Group plc, PLM Communications Ltd
Sheffield, Leeds
Marketing & Communications
n.a.
Acquisition
Home Marketing Ltd
24/06/2014
Facilitate Ltd
Knutsford
Marketing & Communications
n.a.
Acquisition 100%
Fishawack Ltd
10/07/2014
Whole9Yards.co.uk Ltd
Leeds
Digital Services
n.a.
Acquisition 100%
Pearson Crossland Direct Ltd
11/07/2014
Lexicraft Ltd
Birkenhead
Printing
n.a.
Acquisition 100%
Raventa Ltd
16/07/2014
90 Degrees Design and Marketing Ltd
Manchester
Digital services
n.a.
Management buy-out 100%
MBO Team
22/07/2014
Caterer and Hotelkeeper Ltd

 

Publishing
n.a.
Acquisition 100%
Travel Weekly Group Ltd
24/07/2014
Just Shoots UK Ltd
Stockport
TV production
n.a.
Acquisition 100%
422.tv Ltd
31/07/2014
Bakershaw Print Ltd
Newcastle Upon Tyne
Printing
n.a.
Acquisition 100%
Potts Print (UK) Ltd
07/08/2014
McGrath Rainey Laird Ltd
Leeds
Marketing & Communications
n.a.
Acquisition 100%
Home Marketing Ltd
29/08/2014
Gavin & Page
Liverpool
Marketing & Communications
n.a.
Acquisition 100%
Kenyon Fraser Ltd
24/09/2014
Go Direct Marketing Ltd
Leeds
Marketing & Communications
n.a.
Acquisition 100%
YORK Mailing Group Ltd
26/09/2014
Kaymar Print Ltd
Preston
Digital Services
n.a.
Management buy-out 100%
Mr Mark Brindle
29/09/2014
GSE Research Ltd
Bradford
Publishing
0.40
Minority stake
Finance Yorkshire Ltd
01/10/2014
Mediastation Creative Solutions Ltd
Manchester
Marketing & Communications
n.a.
Management buy-out 100%
MBO Team
13/10/2014
Media Ark Ltd
Stockport
TV production
n.a.
Acquisition 100%
Hangar Seven Ltd
06/11/2014
Vibe Ltd
Stockport
Marketing & Communications
n.a.
Acquisition 100%
Charles Mason & Associates Ltd
18/11/2014
First2Print Ltd
Sunderland
Printing
n.a.
Minority stake unknown %
Precision Printing Co Ltd
27/11/2014
Digital XL Services Ltd
Cramlington
Printing
n.a.
Acquisition 100%
Potts Print (UK) Ltd
28/11/2014
Fist of Fury Ltd
Tadcaster
Marketing & Communications
n.a.
Acquisition 100%
First 10 Digital Ltd
19/12/2014
Ashes Group Ltd
Leeds
Printing
n.a.
Acquisition 100%
Print Trade Suppliers Ltd
31/12/2014
i-Resources Ltd
Newcastle Upon Tyne
Marketing & Communications
0.08*
Minority stake unknown %
Northstar Ventures Ltd
31/12/2014
Cloudspotting Ltd
Huddersfield
Marketing & Communications
n.a.
Acquisition 100%
Attercopia Ltd
05/01/2015
Life Marketing Consultancy Ltd
Leeds
Marketing & Communications
14
Acquisition 100%
Communisis plc
23/01/2015
Cotterill Cook (Printers) Ltd
Manchester
Printing
n.a.
Acquisition 100%
Nottingham Label Company Ltd
23/01/2015
So...PR Ltd
Manchester
Marketing & Communications
n.a.
Acquisition 100%
MUSE Group Ltd
18/02/2015
Tecmark Ltd
Manchester
Marketing & Communications
n.a.
Minority stake unknown %
AXM Venture Capital Ltd
13/03/2015
Garnett Dickinson Holdings Ltd
Rotherham
Marketing & Communications
n.a.
Acquisition 100%
Wagner Investments
25/03/2015
Kleeneze Ltd
Accrington
Marketing & Communications
3.40
Acquisition 100%
Trillium Pond AG
30/03/2015
Learning Curve Group
Bishop Acuckland
Publishing
n.a.
Management buy-out unknown majority stake %
MML Capital Partners Limited
13/04/2015
Cicada Communications Ltd
Cleckheaton
Marketing & Communications
n.a.
Management buy-out 100%
MBO Team - United Kingdom
14/04/2015
Fluid Creativity Ltd
Stockport
Marketing & Communications
n.a.
Acquisition 100%
We Are AD Ltd
27/04/2015
Pro-Mark Media Ltd
Chorley
Publishing
n.a.
Acquisition 100%
BiP Solutions Ltd
07/05/2015
Zazzle Media Ltd
Leeds
Digital Services
n.a.
Acquisition 100%
Optimum4 Ltd
04/06/2015
Crazyhorse Creative Ltd
Leeds
Marketing & Communications
n.a.
Acquisition 100%
Blue Logic Digital LLP
19/08/2015
Summit
Hull
Marketing & Communications
n.a.
Minority stake unknown %
RCapital Partners LLP
03/09/2015
York Mailing (Holdings) Ltd
Leeds
Marketing & Communications
n.a.
Management buy-out unknown majority stake %
MBO Team - United Kingdom
09/09/2015
TW Parker (Paper) Ltd
Bootle
Printing
n.a.
Management buy-out unknown majority stake %
TW Parker (Holdings) Ltd
10/11/2015
SA Labels Ltd
Keighley
Printing
n.a.
Acquisition 100%
Reflex Group Ltd
10/11/2015
e3creative Ltd
Manchester
Marketing & Communications
n.a.
Acquisition 50%
Mr Gary Neville
23/11/2015
Contact Print and Packaging Ltd
Stockport
Printing
n.a.
Acquisition 100%
Glossop Cartons and Print Ltd
26/11/2015
Link 88 Ltd
Leeds
Printing
n.a.
Acquisition 100%
Call Print Group Ltd
27/11/2015
Marketlaw Ltd
Wilmslow
Printing
n.a.
Management buy-in 100%
Mr Brian Corcoran
25/01/2016
SR Print Management Ltd
Normanton
Printing
n.a.
Acquisition 100%
Hague Computer Supplies Ltd
29/01/2016
Hudson and Pearson Ltd's buildings and assets
Burnley
Printing
0.93*
Acquisition 100%
Calderprint Ltd
03/02/2016
Wilding & Hall Ltd
Harrogate
Printing
n.a.
Acquisition 100%
Platinum Print Ltd
26/02/2016
Auto Trader Group plc
Manchester
Marketing & Communications
852.76*
Minority stake 23.339%

 

29/04/2016
Imagesound plc
Chesterfield
Music Production
10.23*
Acquisition unknown majority stake %
ECI Partners LLP
M&A Week Day 1: Northern creative companies acquired between 2010 and 2016 (part 1)
Data compiled by Zephyr
See our full M&A series:
M&A Week Day 1: Northern creative companies acquired between 2010 and 2016
M&A Week Day 2: Northern creative companies acquired between 2010 and 2016 (part 2)
M&A Week Day 3: The Northern acquirers buying companies based elsewhere
M&A Week Day 4: Northern targets for Private Equity and VC deals
M&A Week Day 5: Mergers and acquisitions in the creative industries: a concluding perspective