28 April 2016
Vodafone deal gives Outsourcery working capital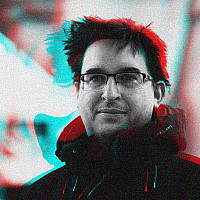 Vodafone has come to the rescue of cloud-computing firm, Outsourcery.
Earlier this week, the Manchester company warned that it needed to raise short-term working capital.
Blaming "partner product launch delays" outside its control, it said that its gross cash had fallen to £0.9m, despite an increase in revenue. That led to shares falling by more than 35%.
Today's announcement confirms that its principal secured lender, Vodafone, has stepped in to help.
The conditional drawdown working capital facility will give Outsourcery "sufficient additional funding" in the short term. However, it is subject to a number of key terms and conditions, including the appointment of a proposed non-executive director.
Vodafone provided a £4m loan to the company in July last year, which ends in June 2019. Through that deal, Vodafone was granted a warrant over 3m new ordinary shares at 30p per share. Two months later UK Fast founder, Lawrence Jones, invested £1m in the company, meaning he has a 10.5% stake and is the third largest shareholder, behind co-chief executives, Piers Linney and Simon Newton.