25 April 2016
Accelerator Ignite launches first Manchester programme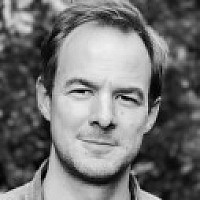 Angel-led accelerator programme Ignite has launched its first Manchester programme, in partnership with Barclays.
Established in 2011 in Newcastle, Ignite has invested in 75 companies across 11 accelerator programmes including CyLon, Europe's first cyber security accelerator.
After an original plan to move to the Northern Quarter was put on hold in October 2014, Ignite confirmed last May that it would expand into Manchester.
The Ignite Manchester programme is based at Rise Manchester, part of a global network of physical spaces for startups established by Barclays.
Manchester programme director George Bettany
The 10 companies selected for the Ignite Manchester programme will each receive £17,000 investment and a full-time 13 week accelerator programme in exchange for 8% equity in their business.
Investors involved in Ignite's Manchester programme include Tom Bloxham, founder of Urban Splash and Scott Fletcher, founder and chairman of ANS Group.
George Bettany, Manchester programme director for Ignite, said: "Since landing in Manchester in January the response from the community has been amazing and I'd like to thank everyone that has welcomed Ignite to Manchester.
"We launched our first programme here last week with 10 early-stage tech companies from all over: we have local companies from Manchester and also have teams that have relocated from London, Milan, Athens and Berlin for the programme which is amazing.
"We're also lucky to be working with some of the best angel investors in the country including the likes of Scott Fletcher, Tom Bloxham, Damien Lane and many more who have all backed the Ignite Manchester programme.
"The teams will spend the next three months (April-July) together as we take them through a 13-week process with mentoring, workshops, trips to London and New York, and access to some of the best investors in the country.
"Beyond the programme and the 10 teams we're supporting now, our mission is to really add to the tech community here in Manchester and help glue the eco-system together from investors and start-ups all the way through to the Universities here that are full of talent."