09 March 2016
Amazon to open Airport City warehouse, creating up to 1,500 jobs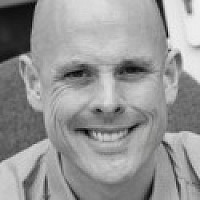 Internet giant Amazon has confirmed plans to open a huge warehouse Airport City at Manchester Airport this autumn, creating up to 1,500 new jobs.
The world's biggest online retailer says the move will bring 1,000 jobs in three years plus the potential for 500 more at peak times.
Amazon vice president of UK operations, John Tagawa, said: "We are excited to open our first fulfilment centre in the north west of England, with competitive wages and comprehensive benefits starting on day one.
"We are proud to continue to add new permanent jobs to grow our dedicated and enthusiastic workforce who play a crucial role in delivering a first rate level of service for our customers."
The company is also opening a warehouse in Leicestershire at the same time.
As part of its Manchester venture, the firm will be recruiting operations managers, engineers and 'associates' who handle the orders as well as people to fulful roles in HR and IT.
Permanent staff will start on a minimum £7.20 per hour.
The investment represents a huge boost for Wythenshawe, traditionally one of the most deprived areas of Manchester.
MP for Wythenshawe and Sale East, Mike Kane, said: "This is fantastic news for residents of Wythenshawe and Sale East and will open up new opportunities for many people in my constituency.
"This investment is another big step in the renaissance of Wythenshawe."