22 February 2016
TheBusinessDesk's Yorkshire editor in site switch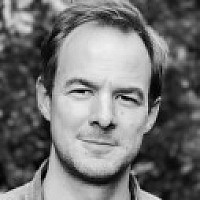 The editor of TheBusinessDesk.com's Yorkshire operation has left to join its West Midlands site.
Former Liverpool Echo journalist Alex Turner joined the business news service in November 2014 but is now switching to its Birmingham-based office.
Alex Turner
He replaces Andy Coyne, who is leaving to pursue writing and consultancy projects after four years in the job.
Former Birmingham Post writer Duncan Tift stays as deputy editor of TBD.com West Midlands.
Turner said: "This is a great time to be joining TheBusinessDesk.com in the West Midlands.
"There is so much going on in Birmingham and the wider region at the moment and I'm really looking forward to covering stories reflecting the major projects that are being developed, the manufacturing-led growth of the economy and the whole devolution issue, amongst other things."
Coyne added: "I've had a great four years at Business Desk but now is the right time for me to hand over the reins. Things are in safe hands with Alex and Duncan at the controls and I look forward to reading their coverage of all the major business-related issues."