27 January 2016
ProlificNorthLive: Companies chosen to present in the Venture Funding Workshop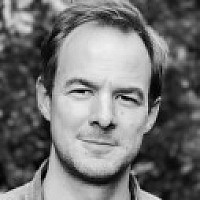 Companies spanning digital, marketing, TV and content production, specialist design manufacturing, car washes, tech platforms and live events will present over the course of the day in the dedicated Venture Funding Workshop at ProlificNorthLive.
Details of the companies presenting can be found by scrolling down this article.
The full day, sponsored by the accountants and business advisers RSM, is free to attend and will see each company present its case in 15-minute sessions across the day before a panel of up to a dozen leading venture capitalists, financiers and experienced serial entrepreneurs.
Attendees at the Expo are welcome to attend one or more of the presentations to offer their advice and share their insight into the companies' plans and hopefully suggest constructive advice. Over 100 exhibitors have signed up and over 2,300 people have registered to attend the Expo which takes place at Emirates Old Trafford on Tuesday 2 February.
You can register free for the Expo here.
In addition to the 'Dragons' panel of advisers, we anticipate dozens of the North's leading business angels, investors and professional advisers will be attending in some capacity over the course of the day and also individuals from the creative, media and digital industries who are interested in potentially investing or exploring potential non-exec roles are also very welcome.
Nicola Horlick will be on the panel
Further information on the 'Dragons' panel, chaired by the acclaimed former fund manager and now entrepreneur in her own right, Nicola Horlick, can be found here.
The specific timing of the presentations across the day will be detailed when we publish later this week the full schedule of all the events taking place on the day.
Venture Funding Pitch Workshop: Selected companies
My Mosque is a focal point for communications between Mosques and their communities. Since its launch in February 2015, through word of mouth PR, the app has had over 30,000 downloads and is generating an average of one million sessions per month. Over 350 of the 1,500 UK mosques are using the app. The company is seeking £100K investment to grow the brand in the UK and overseas, to monetise the app and to adapt the platform for other mainstream religions so that we can incorporate My Church, My Synagogue and My Temple.
Bearded Fellows
Founded in 2012, this award-winning creative studio makes content that people want to watch using its expertise in video and animation. Clients include BUPA, LadBible, RDX, Mettler Toledo Safeline, Global Support Services, Studio North and Zuto. All the work created is in house so IP belongs to the company.
The company is seeking to raise £105k. The investment will go towards new equipment, expanding the workforce and freeing up some of the directors' time to allow them to spend more time on new business development initiatives.
Founded in February 2015, BibShot is a revolutionary new app for crowd sourced endurance event photography. Only 5% of athletes currently purchase a photo of their greatest sporting achievement because they are overpriced and choice is often limited. BibShot enables athletes to purchase photos directly from spectators at events such as marathons. Athletes get a wide range of unique and affordable photos while spectators now earn money from any photo they sell.
Bibshot is currently raising £150,000 of SEIS investment funding of which £50k is currently committed. The monies will be used to rebuild the app natively on iOS/Android, marketing, legals and staff salaries.
Audiences are getting harder for advertisers to reach because we all watch less live TV, read fewer papers and listen to less live radio. Captive Media has developed and patented an ad platform that uniquely addresses these issues and in particular it reaches only millennial men – and it works - achieving typical unprompted recall rates of 50-80% and sales uplifts of 30-100%.
The company is currently raising £400k of which £200k has already been secured from existing shareholders and the Board. The funds will be used to support working capital as the company nears break-even and plans on a ten-fold increase in sales over the coming three years.
Mikana Innovations
This South Yorkshire company, which was incorporated in Feb 2015, designs and manufactures high value, patterned metals for the jewellery and artefacts markets globally.
Mikana seeks to raise c£500k to develop the Mikana brand and upgrade production.
Gas Music
GAS Music offer creative directors bespoke composed music for commercial advertising, television idents, films, gaming and presentations within the business sector.
The business, which was incorporated in July 2015, is seeking to raise £150k. The ambition is to combine three potential revenue streams into a single business entity 'Gas Group' – i) Gas Music - music composition (including ownership of rights into TV, film & advertising), ii) Gas Records (signing and ownership of artist(s) and their rights both publishing & mechanical) iii) Gas TV & Film, by acquisition (beyond currently acquisition of SSA).
The funding will be used to support wages, marketing & brand positioning/awareness and a possible acquisition(s).
Incorporated in September 2014, my2be is an online social network for students and professionals offering career advice, networking and mentoring.
The company is seeking £150k to further develop the technology, build infrastructure, develop the brand more comprehensively and market the site more actively.
Incorporated in 2012, Gnatta is a web-based application that enables businesses to listen to and engage with their customers, at scale, across multiple platforms.
The number of ways customers can contact you is expanding quicker than ever before, not only can you respond to everything from within Gnatta, but Gnatta actively helps the operator follow the customer through their experience, giving you a better picture of what the customer wants. Gnatta helps you give them faster, better and more informed responses across communication channels, reacting to tweets, Facebook messages, SMS messages, email, marketplace and review sites.
The business has hitherto been self-funding and is profitable. The directors now wish to raise a sum in excess of £1m to fund the development of new markets in Europe and the world.
Gratuu is the only platform that lets you tip waiters directly to their bank accounts using mobile phone. We stand by fair and transparent tipping! Business will generate the revenue by taking a fixed 3.5% fee from each transaction.
Since tipping is a shadow economy, little market data exists, but it is estimated that the global tip market could be worth $50 billion a year.
The ambition is to raise £1million in the first round of funding. The money will be used for business commercialization - marketing, advertising & customer acquisition, PR, some staff salaries, trade marking, and business overhead; initial operational costs and further product development: iOS and Android App development and adaptation for US market.
Llama Digital is an established business providing web and mobile services, and company has developed a new platform called Situate which allows organisations to easily create and manage their own tour guide apps. Llama is a winner in the Sheffield Smart Lab programme.
Situate already has 14 organisations using the platform and the content being deployed is rapidly growing. The company is seeking £150k to fund further and significant development, increase marketing and to employ a dedicated project manager as it aims to sign up 250 customers over the next three years.
Maker is a content production company based in Manchester with a new operation in London. Maker specialises in brand storytelling, producing brand films and TV ads. The company works directly with companies and  agencies including Umbro, NHS, Adidas and Cancer Research.
The company is seeking £250k investment to continue to establish an infrastructure and reputation in London and recruit additional producers to win direct clients as it aims to double the size of its average project budget. The new funds will also enable Maker to increase PR and marketing to publicise the launch of Maker London.
The business was founded by Dr Maharaj, a GP and his team of developers and former investment bankers. The core business model is the distribution of digital points known as "SmartPoints" which work in conjunction with our app (currently live across Apple & Android). Each SmartPoint is a unique digital advertising platform which displays offers and promotions direct on a user's SmartPhone, allowing for location-based and targeted advertising - whilst providing users with information and business offers in their vicinity.
The digital advertising market is worth £100bn globally, which allows businesses anywhere in the world, regardless of size, to have a digital platform with which to promote their offers, promotions and information in an easy to use format.
Funds sought – unspecified but significant to enable the company to build a global sales and marketing proposition.
The Family Pet Show is the only pet show in the UK where families can bring their pets. The 2016 show will be the company's third and the company has never recorded a loss.
The company now seeks to raise £120k to develop further audience growth and support the launch of a new schools event anchored again on pets.
The funds raised will be used specifically to recruit a dedicated sales resource, further enhance the show/s content and appoint a digital marketing agency to deliver a major marketing campaign to help drive an increase in sales beyond the current £100k plus.
Our multi award-winning website is a hub for information central to student life. Our mission is to make student life as simple as possible. We do this by bringing all the information central to university life on one platform: Accommodation, Books, Internships, Scholarships & Funding and Skills Connect.
We are relevant to over 2.5 million students annually, across every university. We are highly scalable and aim to become the go-to website for every university student looking to find information easily and simply.
The company is seeking funding of £100k. The money will be used to support a new app, enhance marketing and promotion, appoint a full time business development person and continue to develop the website.
Our mission is to save every employee 30 minutes of time daily by surfacing information and functionality they need to execute the day job from multiple software systems onto a highly intuitive beautifully designed and functional user interface, improving productivity and helping to grow organisational revenues and profits.
The UnifiedVU Platform streamlines company workflows by unifying all your business apps on single intuitive User Interface.
The company seeks to raise £250k for product development, sales and marketing to hit the initial revenue traction. Moving to the commercialisation phase and funding will help the company reach Series A in 9 to 15 months.
UCS is an established, multi-award winning business that is revolutionising the car wash industry by employing highly professional ex-military personnel. These bring a plethora of skills including a high standard of work, attention to detail and customer service skills that are not currently found in the industry.
UCS is looking to take the business from the current development stage to become the market leading provider through an aggressive land grab over the next four years.
The company seeks to raise £250k with a focus on staff and marketing sites and the launch of various customer service orientated initiatives including an App and a customer loyalty programme.
Specific timings of the companies' presentations will be advised ahead of the Expo.
Our four Event Partners for ProlificNorthLive, which takes place at Emirates Old Trafford on February 2, are Smoking Gun PR, mclcreate, A&P and Steamhaus.