16 June 2015
Tunafish Media delivers content campaign for GROW Oldham initiative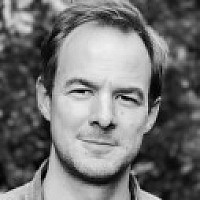 Tunafish Media has teamed up with the Oldham Education and Skills Commission to work on GROW Oldham, a content marketing campaign aimed at engaging with young people and understanding their aspirations for Oldham.
The Tunafish Media team
The campaign, part of the Commission's approach to improving education in the borough, will include a series of filmed interviews, animations, a fully dedicated website and social media coverage.
MD Sam Jones said: "This is a massive project for us to take on. As a growing business it's a great opportunity to take on a grassroots project and really put our stamp on it and showcase our full portfolio of skills."
Clare Devaney, secretariat for the Oldham Education & Skills Commission, said: "Tunafish understood the needs of our campaign and demonstrated that they could work well with young people, and as Sam is also from Oldham he clearly demonstrated his ability to relate to the core audience and inspire young people from Oldham."
Manchester-based Tunafish has previously provided new media services to the Council's communications team.