20 May 2015
Recruitment portal Hiring Hub unveils new look and upgrade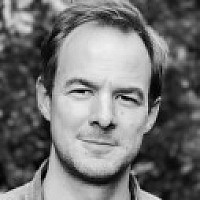 Online recruitment portal Hiring Hub has unveiled a new look and "significant" upgrade, six months after raising £425,000 through equity crowdfunding platform VentureFounders.
The Manchester-based company says the changes are the first in a series of planned updates to be delivered over the next 12 months.
Improvements were made to simplify users' navigation of the website, promote high-performing recruitment agency profiles and testimonials, and enhance the website's internal messaging system to support communication between agencies and employers.
Co-founder Sara Jones
The changes come as part of an overall design refresh that also saw the main website updated, with the addition of a new blog and resources area.
Co-founder Sara Jones said: "We listened to the feedback from our clients – both employers and recruitment agencies – and delivered a major improvement to our software that, really, is just the beginning of a step-change in terms of the continuous technical development of our online proposition.
"It's an exciting time for Hiring Hub. The new look and functionality represent our dedication to making recruitment easier for our clients, while signifying our commitment to building the UK's most powerful and effective online recruitment platform."
Future updates are set to include reporting tools to track the average time-to-hire and cost-per-hire, calendar functionality to simplify interview scheduling, and integrated video interviewing.