26 March 2015
Formisimo holds angel funding event at MediaCityUK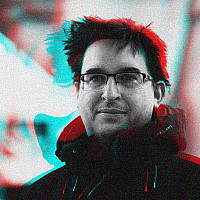 Analytics firm, Formisimo is on the hunt for angel investors as it aims for a "$100m valuation."
The company has already been making waves, having won a place on Google's Seedcamp programme and also featuring at the prestigious Collision tech conference in Las Vegas and TheNextWeb conference in Amsterdam.
This latest £500k funding round comes after it won Startup of the Year at Retail Week and being part of the Duke of York's Pitch at Palace event.
"The phenomenal global growth at Formisimo is down to our fantastic team and a need in the market that only we can fill. We're just at the start of an exciting journey that could take us to a $100m valuation," said CEO and founder Al Mackin.
"We've created an open business where all our numbers are shared with all our staff, and we want to carry this ethos forwards to the way that we engage with potential investors – that's why we're putting on an open event, where we'll share the numbers behind our success, and our plans for the next three years."
Mackin says that the company has seen revenues rise by 725.87% with a record number of new signups in this first quarter.
Last summer it received £350k from the North West Fund for Digital and Creative.