24 March 2015
Accusoft acquires Manchester-based edocr as Manoj Ranaweera exits after eight years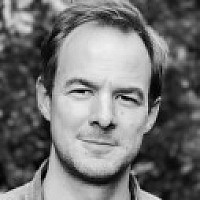 Manchester-based entrepreneur Manoj Ranaweera has sold his business document sharing platform edocr to US company Accusoft.
Ranaweera, who founded the business in 2007 and has never taken any external funding, exited last week in an all-cash, undisclosed deal.
Its new owner, a document, content and imaging services provider, has plans for growth and will also adopt a freemium model.
Manoj Ranaweera
Jack Berlin, chief executive of Florida-based Accusoft, said: "edocr provides Accusoft with a wealth of information and resources for a customer base that's largely made up of small businesses.
"We plan to make edocr free for use and offer Accusoft Cloud Services as a part of their document workflow."
edocr is used by around 200,000 professionals and businesses globally, with customers including Dell and accountants Crowe Clark Whitehill.
Ranaweera said: "Since founding edocr in 2007, edocr's mission has been to find new and exciting ways to provide maximum return for documents which could be shared publicly.
"We achieved this via not just creating a destination site loved by professionals and businesses from 200+ countries, but extended the functionality into many partner solutions from CRM, customer support to marketing automation. We are very excited to join forces with Accusoft and take edocr to [the] next stage."
Ranaweea and his team are now working on a business software start-up called UnifiedVU. He said he planned to spend the next few years building a "£100m business".