05 January 2015
Tecmark looking to expand after opening Liverpool office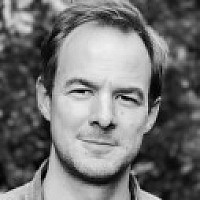 Content marketing agency Tecmark has opened an office in Liverpool, its third UK base.
The office is located at the city's Innovation Park, and comes at a time when the agency is recruiting for 15 new staff in a variety of roles.
Tecmark MD Richard Heyes
Managing director Richard Heyes said: "After a great 2014, we're thrilled to be expanding the Tecmark brand. The new office in Liverpool will certainly help us make our mark in Merseyside and the surrounding areas, as it a key dynamic business centre which is constantly evolving.
"With the new office opening soon, it is vital that we grow our employee base and ensure that we have the very best team working for our clients. We're keen to employ knowledgeable and talented individuals and look forward to the recruitment process."
Founded in 2008, Tecmark was set up by Heyes and Kevin Jones and also has an office in London. Clients include Paramount Pictures, Holiday Gems, BUPA and Saga.