30 January 2015
Digital Skills Festival returns in February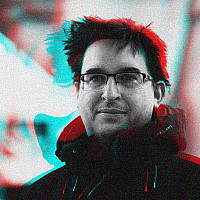 The North's largest event to help combat the region's digital skills shortage returns in February.
Organised by Manchester Digital, the 4-day Digital Skills Festival is aimed at education providers and businesses looking to develop a digital talent pool.
"The digital sector in Manchester is continuing to grow and the businesses within our membership are booming. However, we are currently experiencing a digital skills shortage that is so severe businesses are turning away work as they cannot recruit at the rate and levels they need.," said Katie Gallagher, managing director at Manchester Digital.
"As such events like this are vital in getting the digital community and education providers together to come up with solutions to help combat the shortage of digital professionals in this part of the country. Encouraging young talent to get involved in the industry and teaching them about the real jobs they could be doing in the future is a positive step forward.
"Manchester has an ambition to become a digital city and in order to achieve this we need a large, highly skilled digital workforce and a pipeline of talent that will leave school, college and university with industry-standard, work-ready, digital skillsets. Digital Skills Festival is a fantastic opportunity for both students and businesses and we can't wait to see the positive results from the event this year."
Running between 10th and 13th February it will take place in various locations across the city. There will be tours of digital agencies and a chance for local students to get hands-on experience. A Digital Skills Conference takes place on February 10th, discussing the future-proofing of skills for the sector, industry support schemes, and what devolution could mean for the industry and a Talent Day careers fair will run the following day, with more than 60 agencies represented.