04 December 2014
Digital managers "earn twice as much" as those in other sectors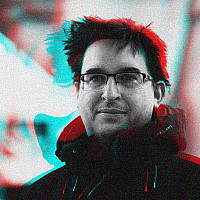 The average salary for senior managers in digital is around £67k, which is almost double that of those in a similar role outside of the digital sector.
This is according to a new survey from Manchester digital recruitment firm, The Candidate.
"The demand for digital skills has increased rapidly in recent years as more companies realise how essential it is to have a digital workforce within their business. This has meant that companies are now more willing to invest in the right staff and pay higher salaries to keep them," explained managing partner, Brian Matthews.
The study compared 300 people, half of whom were working in senior management positions in digital and the other half were outside of the sector.
It also found that a lack of university education didn't hold people back, with the top 10% of digital earners "almost twice as likely" to reach their current position without a degree. Nearly a fifth of those surveyed never received any form of higher education.
However, non digital sector workers are likely to stay in their job much longer. Digital employees will remain in their current position for an average of 18months, compared to more than 3 years.
Full report is available here.