10 November 2014
Code For The People acquired by Wordpress parent company Automattic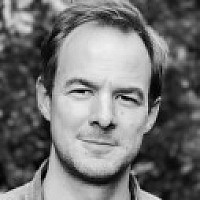 Development agency Code For The People has been acquired by Automattic, the company behind the WordPress blogging platform.
The six-person team, led by co-founders Simon Dickson and Simon Wheatley, will now join the team behind its enterprise offering WordPress VIP. The terms of the deal have not been disclosed.
It is Automattic's - and WordPress's - first acquisition in the UK, and its 16th overall. Included in the deal are assets like the WordPress multilingual tool Babble.
Wordpress co-founder Matt Mullenweg
Code For The People was established in 2011 and has since provided consultancy services as well as contributing to the development of the Wordpress platform itself. Its team were spread around the country but co-founder Wheatley is based in Manchester.
It will now be winding down the consultancy part of its business.
A statement from Automattic said: "They bring a deep understanding of WordPress, unique experience providing solutions for government agencies, and a particular specialty developing multilingual tools, like Babble, for enterprises.
"We also really appreciate their commitment to contributing back to WordPress, and are excited to have John Blackbourn continue leading the development of WordPress 4.1 as part of Automattic."
The deal was announced by Wordpress co-founder Matt Mullenweg at the Web Summit in Dublin.