10 October 2014
MediaCom expands i-Lab into Leeds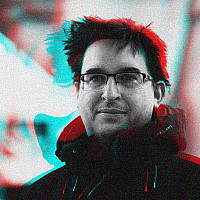 MediaCom is expanding its i-Lab division into Leeds, it will be led by Nicola Marsh, who's been promoted to the role of head of i-Lab North.
i-Lab Leeds team
Up until now the i-Lab brand had been jointly run by the agency's offices in London and Manchester.
"It's fantastic to support the roll-out of i-Lab in another of our UK offices, as we continue to strengthen our ability to offer MediaCom clients access to the brightest minds and sharpest planning tools in digital campaign delivery," explained Paul Cooper, joint managing director, MediaCom i-Lab UK.
"The Leeds office is already home to some of our most talented digital strategists and we're hugely optimistic for what the future holds there, as part of our ambition to define MediaCom as the content and connections agency."
i-Lab was established in 2012 as the agency's centralised search, social and technical digital department. The move into Leeds will mean a restructuring of its digital teams, which will now fall under the central brand. Marsh will manage the division on a day-to-day basis, with strategic oversight remaining with Cooper.
Marsh's appointment comes following the news last week that Rob Weatherhead was leaving MediaCom to head up operations at Tecmark.
"Our passion for digital and the potential it unlocks for our clients has never been stronger, and with the creation of i-LAB in Leeds we now have an even greater ability to ensure our digitally focussed campaigns are delivered with the full richness of the modern, connected media landscape in mind," added Lydia Baxendale, head of client planning and strategy at MediaCom Leeds.
i-Lab Leeds aims to see a 50% increase in digital revenue within the first year.