23 October 2014
Government launches "world-class tech cluster" for five Northern cities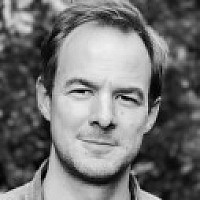 Deputy Prime Minister Nick Clegg will today announce the launch of a new "world-class tech cluster" spanning Manchester, Leeds, Sheffield, Liverpool and Newcastle.
TechNorth will aim to aim to attract inward investment to the North as well as supporting the 20,000 existing businesses in the region by pooling ideas and resources.
Plans will involve up-skilling and working with start-ups to help access to funding.
Nick Clegg will launch TechNorth in Sheffield
Clegg, who will visit a tech hub in Sheffield today to launch the new agency, said: "We've listened to local business leaders and there is a clear need for us to seize an opportunity to capitalise on existing tech talent by creating a Northern Tech Hub to rival Berlin, New York, or Shanghai.
"My ambition, over time, is to double the number of tech jobs in the North, creating a stronger economy. To put this in context – it is estimated there are about 200,000 ICT jobs in the region currently.
"Time is of the essence, so I'm in Sheffield today to bring creative minds from across the North together so that we can grow this from an idea into reality.
"As a first step, I am announcing the creation of TechNorth, an agency tasked with promoting a world-class tech cluster spanning five cities in the North."
The announcement is part of Clegg's Northern Futures project, which was launched in July.